Pas à Pas vers une Terre vivante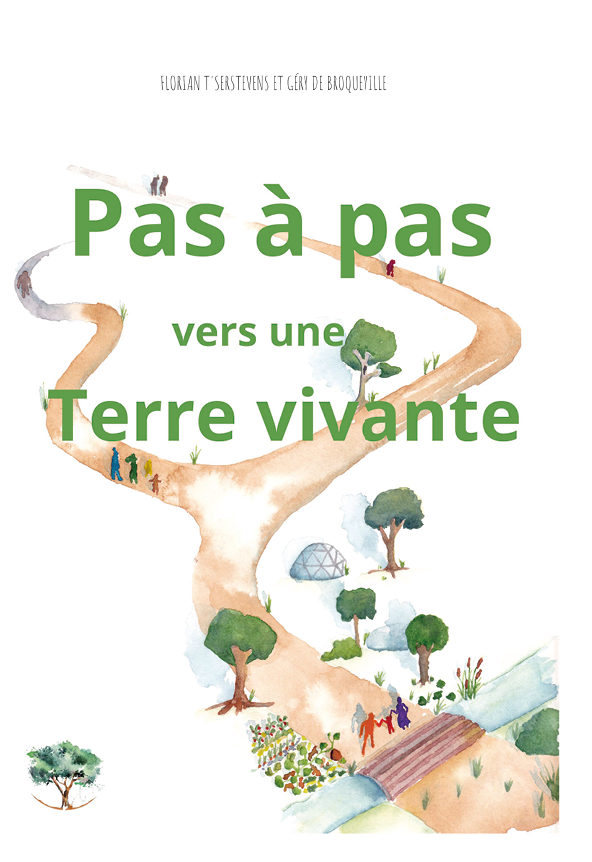 Pas à Pas vers une Terre vivante
A comprehensive guide to help you design and build your own sustainable, self-sufficient and resilient edible space

keywords :
#practical guide, #mode of use, #sustainable edible space, #vegetable garden, #agroecology, #practice, #permaculture, #biodynamics, #electroculture, #ecosystem, #biodiversity, #design, #gardening, #living soil

The price shown does not include shipping costs. The book can be ordered directly from the author via the button "order the book".

ISBN : 9789464079234
Description
First of all, it must be said that the authors wanted to make this book a real how-to guide for you to launch and design your sustainable, self-sustaining and resilient edible space. The aim of this guide is therefore to launch your vegetable garden, to seed your place of biodiversity and to plant your garden forest. That is why, in this book, we accompany you hand in hand, from your first steps to the fine tuning of your project.

A more specific aspect of this manual is its practical approach, it is the result of exciting realisations and experiments in fields as diverse as agroecology, permaculture, biodynamics, electroculture, to name only the main ones.

As the microcosm of a vegetable garden is a living organism that is part of a whole, we have decided to open all the doors at once. We invite you to dream, imagine and understand your ecosystem. Step by step, build the balance of biodiversity in your garden. We start with observation and work our way up to the creation of your design and the concrete implementation of your project.

In addition, throughout these pages, you will travel with us in the realisation of our three playgrounds: an experimental vegetable garden in Belgium, a perennial vegetable area in France and an agroecological school farm in Senegal.

In this way, we enthusiastically take you on a step-by-step journey towards the ultimate goal of bringing the Earth to life.

 
​ 
​
​ 
​
Technical caracteristics: 
Language :

French



Publisher : Florian t'Serstevens
Format : A4

Nr of pages : 708 coloured
Hard cover

ISBN : 9789464079234
About the authors
Florian t'Serstevens has a background in naturopathy, permaculture, design and urban and pre-urban agriculture.

Géry de Broqueville has a background in philosophy, biodynamics, electroculture and has followed the same training in urban agriculture.