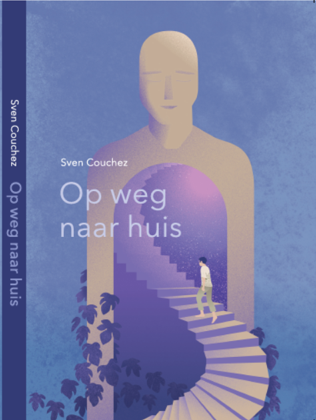 Op Weg naar Huis
In this collection of poems, Sven takes you on a journey through the spiritual human quest, a journey to a deeper coming home with ourselves.

Key words :

The price shown does not include postage and packing. The book can be ordered directly from the author via the "order the book" button.
Description
Throughout all the poems, a meaningful theme is mainly present, yet there is also always a dash of humanity in them, completely in line with our human path.
Sven wrote this collection because it wanted to be born, the words fell onto the page many times, spontaneously during moments of inspiration, reflection or daily experiences.
This collection can be a companion for anyone, both the spiritual seeker and the so-called layman, the poems are meant to be accessible to all and hope to inspire you towards a more inspiring life.

Finally, Sven recommends reading this book with a contemplative and attentive attitude, with an open heart. Feel free to take some time before reading to become still within yourself, to unwind, to allow yourself the space to feel your own heartbeat and breathing, and to get in tune with the universal mystery, which is also very much alive in each of us

Technical Characteristics

Author : Sven Couchez
Language : Dutch

Publisher : Indigo Projects

Category : Poetry

SIze : A5

Number of pages : 136
Binding : Soft Cover

ISBN : 

978-2-931206-03-4
About the author
Born in Ypres on a summery 27 June in the year 1997, Sven found himself on a path of intentional consciousness development through many experiences and detours.