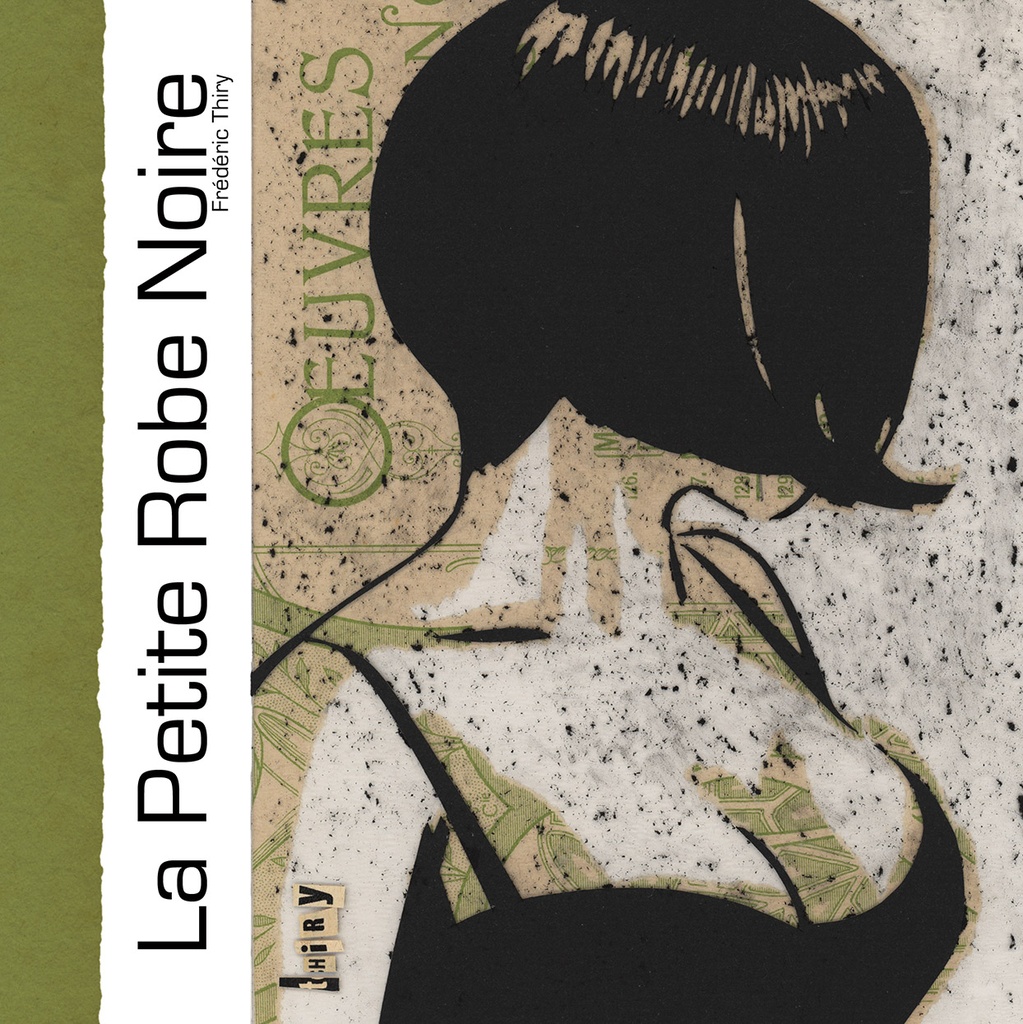 La petite robe noire
by Frédéric Thiry

The artist offers a selection of his collages from the series La Petite Robe Noire.

Keywords :
#art #collage #old papers #collaged papers #recycling #petite robe noire #woman #portrait #visage #poetry
Description
Nothing better to discover the artist's universe than this selection of collages from the series La Petite Robe Noire.
 The starting point for this series is Art Capital, which is held every year at the Grand Palais in Paris. For this exhibition, in addition to a large format, a small format was imposed: 18 X 24 cm. The artist, who is used to working in larger formats, did not get carried away. Then, as the deadline approached, he took the plunge. In the end, the initial daunting constraint led to the creation of sixteen small formats in the first year alone...
 Frédéric Thiry uses his favourite technique, collage, to create captivating, timeless, slightly melancholic but above all warm atmospheres. Old papers of all kinds provide the raw material. Administrative papers, scores, old magazines, handwritten letters yellowed by time find a way to be recycled here.
 The common denominator was obvious from the very first pictures: a black dress. The Nits will not begrudge the artist for borrowing the title of one of their songs: La Petite Robe Noire (to be pronounced with a nice little Dutch accent).
 Today this series comprises no less than one hundred and twenty small formats, a series as light as a little black dress can be.
Technical characteristics

Author : Frédéric Thiry

Language : French

Publisher : Frédéric Thiry

Category : Art

size : 21x21

Number of pages : 84 full colour
Binding : soft cover
Àbout the author
Frédéric Thiry is a Belgian artist and illustrator living in Brussels. He graduated from the comic strip section of the Institut Saint-Luc in Brussels. He works mainly in youth publishing and institutional communication. In addition to his commissioned work, he regularly exhibits his collage paintings. It is in the balance between his commissions and his personal production that he flourishes.